Need a Taxi in Weesp?
A-Taxi Weesp is a family business, that for years and years has been providing high-quality taxi services in Weesp and the surrounding region.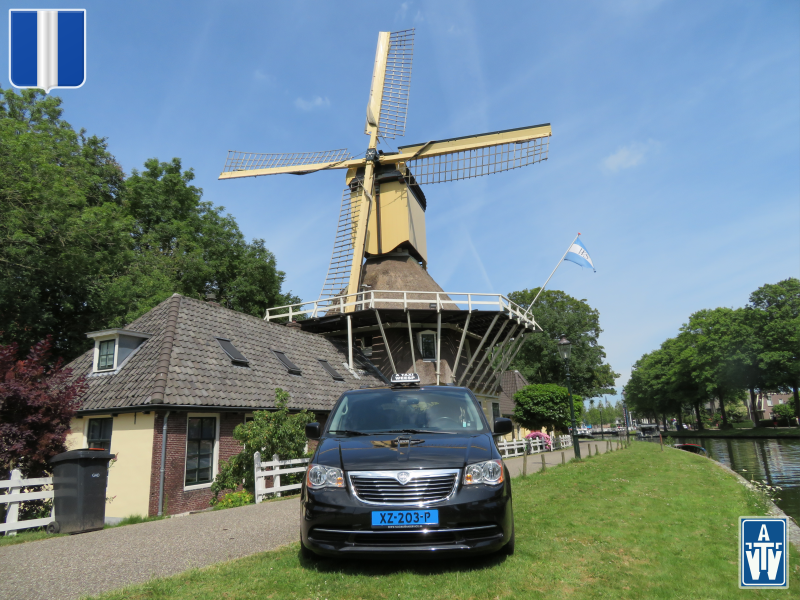 Our base of operation is Weesp Station; so, should you be taking a train into Weesp, give us a timely heads-up, that you may be sure of a cab.
Are you visiting historical Weesp, or will you be staying there for a while?
Then indulge yourself by visiting the charming restaurants and bars on the waterfront and in town.
Weesp and the surrounding towns have many attractions from both the past and the present, such as windmills, museums, fortresses, castles, the island Pampus, a tea garden, freshwater beaches, and much more. Click the city names on the left to see what is on offer there.
If you would like to explore the river Vecht by boat, then see Boat rental in the section Other info.
We of A-Taxi Weesp are well acquainted with Weesp and the surrounding area; so, if you have questions or want info, our driver will be more than happy to help.
Apart from normal taxi services, we also offer transport for weddings and funeral processions.
Our vehicles can seat up to five. If needed we can, upon arrangement, provide transportation for eight.
We are presentable and consider service of paramount importance.
We also offer the possibility of driving you outside our opening hours by appointment.
We speak both Dutch and English, and you may pay using bank card or credit card.
For any additional info or reservations, feel free to contact us on +31 6 331 968 39