Need a taxi in Muiden/Muiderberg?
A-Taxi Weesp is a family business, operating from a base a five-minute drive away from Muiden/Muiderberg.
Our base of operation is Weesp Station; so, should you be taking a train into Weesp, give us a timely heads-up, that you may be sure of a cab to Muiden/Muiderberg.
Are you visiting historical Muiden/Muiderberg, or will you be staying there for a while?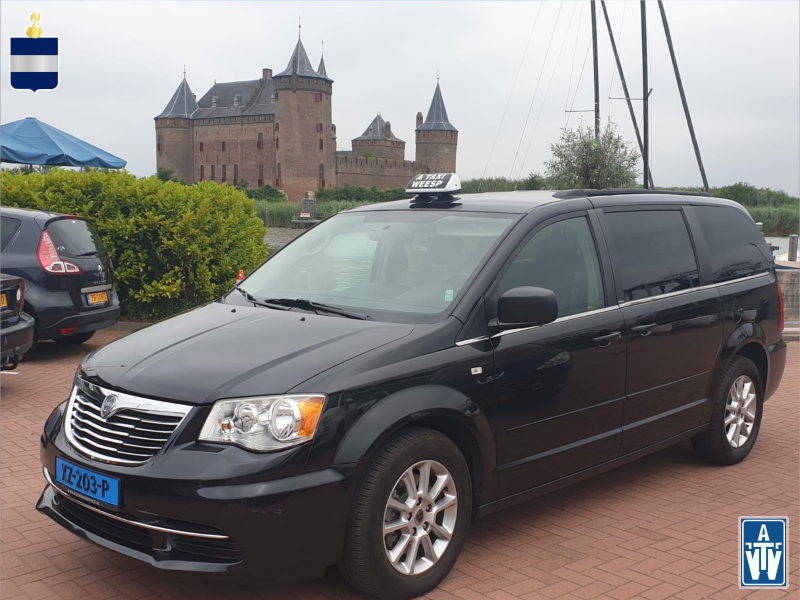 Then you should also go see Amsterdam Muiden Castle ("Muiderslot"), the mediaeval castle situated on the shore of Lake IJmeer that is now a National Museum ("Rijksmuseum"). From there, you may also board a ship to Pampus, the artificial island and sea fortress that was built to be part of the Defence Line of Amsterdam ("Stelling van Amsterdam", a UNESCO World Heritage site) to defend against attack from the side of the Zuiderzee.
Want to take a taxi back from Muiden to -for example- Weesp Station, or desire to see more of the beautiful surrounds? We will gladly drive you to Weesp, along the historical river Vecht, and bring you to the Two Windmills there. From there, you may take a gorgeous fifteen minute stroll past the old fortress and wooden houses through the park, or through the historical city centre back to Weesp Station.
We of A-Taxi Weesp are well acquainted with Muiden/Muiderberg and the surrounding area; so, if you have questions or want info, our driver will be more than happy to help.
Apart from normal taxi services, we also offer transport for weddings and funeral processions.
Our vehicles can seat up to five. If needed we can, upon arrangement, provide transportation for eight.
We are presentable and consider service of paramount importance.
We also offer the possibility of driving you outside our opening hours by appointment.
We speak both Dutch and English, and you may pay using bank card or credit card.